Year End News Release
2021-22 Campaign Closes

United Way of Sheboygan County (UWSC) closes their 2021-2022 fiscal year with much to celebrate, including raising and investing over $2.1 million dollars into local programs, services, and initiatives for the 2022-2023 investment cycle.
"United Way does a tremendous job in keeping a pulse on the needs of our community and this year was no different," said Mike Langan, UWSC Campaign Co-Chair. "United Way's identification, facilitation, and collaboration between many agencies in our community continues to strengthen the nonprofit sector serving families and individuals across Sheboygan County."
Mike Langan, retired community members and volunteers, along with his wife Pam Langan, are the 2021-2022 Campaign Co-Chairs signing on again to serve as the Co-Chairs for the upcoming 2022-2023 Campaign.
"This last year businesses, nonprofits, and people alike faced new challenges," said Pam Langan. "With new challenges came new opportunities to understand what Sheboygan County's nonprofit agencies have to offer to address those challenges."
Completing the campaign in June 2022, over 190 businesses and foundations contributed, with 3,903 employees donating through workplace campaigns and 298 individual community members.

UWSC is proud to announce the 2021-2022 Top 10 Most Generous Workplaces, which performed the largest workplace campaigns for United Way in Sheboygan County, were:
Kohler
Sargento Foods
Johnsonville Sausage
Plastics Engineering
Masters Gallery Foods
Rockline Industries
Bemis Manufacturing
Acuity
Sheboygan County
UPS

UWSC board of directors and staff recognized the success of local fundraising efforts on July 12th at The Christopher Farm and Gardens, awarding the top 5 workplace campaigns by business size.
The Top 5 Most Generous Workplaces in the large-sized companies (100+ Employees) category, in alphabetical order, were:
Johnsonville Sausage
Kohler Company
Masters Gallery Foods
Plastics Engineering Company
Sargento Foods
The Top 5 Most Generous Workplaces in the medium-sized companies (99-26 Employees) category, in alphabetical order, were:
BMO Harris Bank
Elkhart Lake-Glenbeulah School District
Prairie States Enterprises
Road America
US Bank
The Top 5 Most Generous Workplaces in the small-sized companies (25 & Less Employees) category, in alphabetical order, were:
Huberty CPAs & Trusted Advisors
McClone Agency
Pleasant View Realty
Ross Glove Company
United Way of Sheboygan County
In addition, UWSC presented three awards highlighting the outstanding efforts made by businesses to ensure 2021-22 Campaign's success.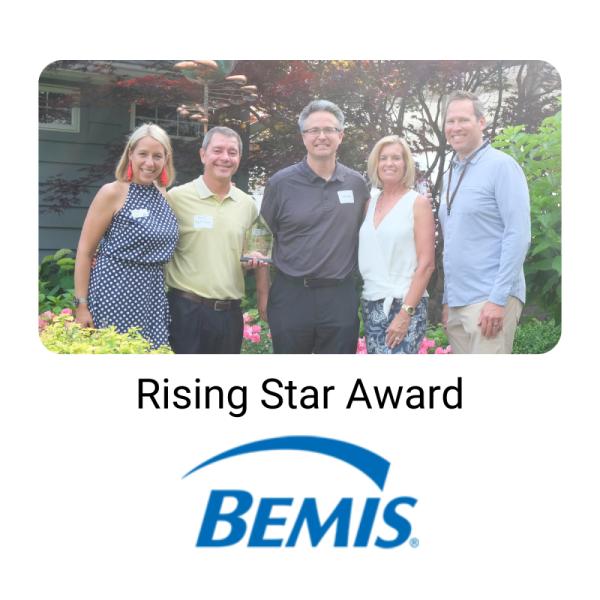 The 2021-2022 Rising Star Award was awarded to Bemis Manufacturing. Granted to businesses that significantly increase their workplace campaign within the last 2-3 years, Bemis Manufacturing increased their workplace campaign by double this year. This also newly placed them in the Top 10 Most Generous Workplaces. Additional nominees in this category were HSA Bank and Pleasant View Realty.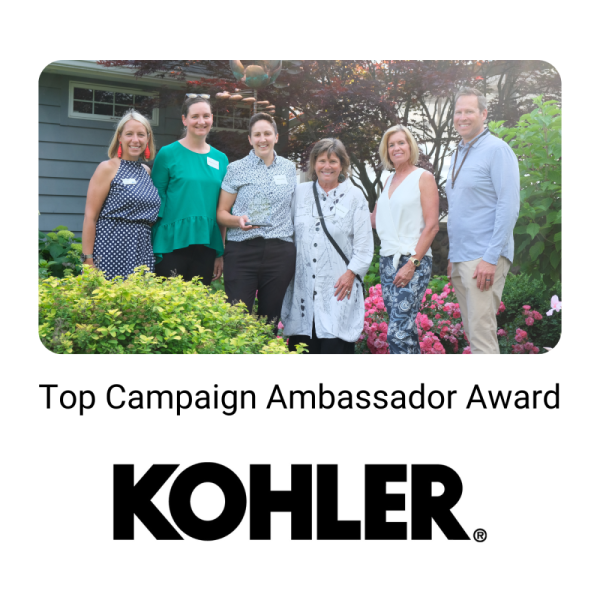 The Campaign Ambassador(s) Award, which celebrates the United Way champions who rise above in their commitment to organize and lead a workplace campaign, was awarded to the Kohler Stewardship Team. Working closely with United Way staff, Campaign Ambassadors nominated in this category implement innovative ideas in their workplace campaigns, increase engagement and understanding of the impact employees make with their gift. Additional nominees in this category were Lakeland University and Sheboygan County.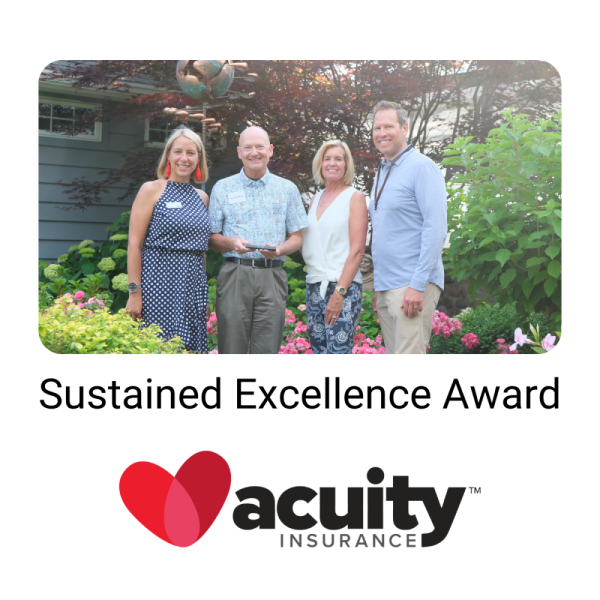 The Sustained Excellence Award recognizes businesses and corporate partners whose continued philanthropic commitment creates a foundation to help United Way fulfill our mission to improve lives and community conditions in measurable, lasting ways. This year's award was granted to Acuity for their many years of dedication to supporting United Way. Additional nominees in this category include long-standing donors from HSHS St. Nicholas Hospital and Plastics Engineering Company.
"The incredible $2.1 million dollar investment would not be possible without these businesses and annual donors giving of their time and treasure," stated Deidre Martinez, current UWSC Board President. "UWSC ensures that your gifts each year are making a lasting impact right here in Sheboygan County and this coming campaign cycle will be no different."
Contributions to UWSC stay local to support valuable programs which serve a diverse range of needs in our community within the areas of education, health, financial stability, and basic needs/access to care.
2022-2023 Investments include 40 programs facilitated by 24 Partner Agencies, UWSC's 3 Community Impact Initiatives (Community Partnership for Children (CPC), Providing Access To Healing (PATH), and the Volunteer Center of Sheboygan County, along with other services such as 2-1-1 Resource Center, support for Diversity, Equity, & Inclusion (DEI), and additional financial support for local nonprofits through Small Grants, Emergency Reserve Grants, and 2022 Day of Caring grants. Click here for a listing of investment details.
"Gratitude fills our hearts as we look ahead to the 2022-2023 Campaign," Kate Baer, UWSC Executive Director, states. "Our campaign theme this year is 'Hope in Action.' Donors and volunteers of United Way put Hope in Action each year and this year we need more help than ever to match the needs within our community."
Businesses, donors, volunteers, and community agencies unite to harness the collective compassion and resources of our community to improve lives. Through this amazing collaboration, UWSC invests in local solutions, creating deep and meaningful impact.