Click here for the full news letter.

Click here for the full newsletter!
Summer Has Begun!
This month we look at all the impacts being made toward improving lives and community conditions - especially for youth and families within Sheboygan County. Be sure to check out our upcoming Summer events!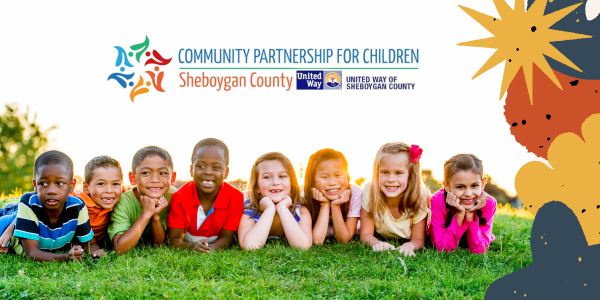 June Staff Blog:
Community Partnership For Children (CPC)
Our children are our community's most valuable resource, and the Community Partnership for Children (CPC) works to ensure that all Sheboygan County children are safe, healthy and prepared to grow, learn and achieve.
Click here to continue reading our June blog post.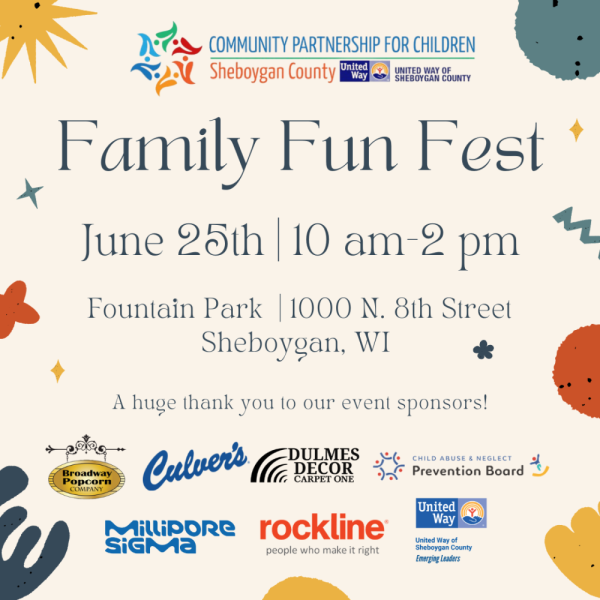 To celebrate five years of the Welcome Baby program and the launch of the county-wide distribution network of baby items for families in need, the CPC is hosting Family Fun Fest at Fountain Park in Sheboygan! Join us for a day of music, games, snacks, activities, and all sorts of family-friendly fun!

Click here for more information.
Thank you to the sponsors, donors, and all who participated in the 4th annual Providing Access to Healing (PATH) Mental Health Awareness Golf Day at Sunset Hills Golf Course. Over 120 community members showed up on June 17 to support this event; it was a huge success. All proceeds will benefit the United Way of Sheboygan County's PATH Program, a school-based mental health community impact initiative.

Click here to learn more about PATH.
Voices of Sheboygan County
"The ladies who screened my son did an amazing job. They were very knowledgeable and answered my questions in detail. I learned about developmental milestones that I hadn't thought to look for and they made the experience enjoyable for my son."

- Family Participating in Developmental Screening Event